TUESDAY, DECEMBER 10, 2013
| | |
| --- | --- |
| | ENJOY THE SOUNDS OF THE SEASON |
Holiday programs light up this month as CPR brings you music and stories of the season.
Tune in to CPR Classical for a live broadcast of the Colorado Symphony performing Handel's "Messiah" on Dec. 13 at 7:30 p.m. Then on Dec. 14 at 3 p.m., David Rutherford hosts CPR Classical's annual "Carol Countdown," highlighting the top carols submitted by listeners. You can also look back at the year's most notable classical music moments during the "2013 Classical Music Retrospective" on Dec. 28 at 6 p.m.
OpenAir will present a Christmas edition of "The Best of Mile High Noon," showcasing local favorites on Dec. 28 at 12 p.m. And it's not too late to vote for your favorite albums of the year in the OpenAir Listener Poll. The poll closes on Dec. 20 and results will be featured during an all-day countdown on New Year's Day.
CPR News will also host many of these Colorado music specials, along with yuletide classics from NPR, including "Hanukkah Lights 2013," "Jonathan Winters' A Christmas Carol" and "Tinsel Tales: NPR Christmas Favorites" with host Lynn Neary.
Check out the 2013 Holiday Program Guide for the full schedule.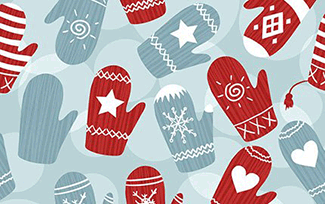 | | |
| --- | --- |
| | WEEKEND ARTS ROUNDUP: YOUR INSIDE GUIDE TO CULTURE |
Join Arts Editor Chloe Veltman each Thursday during "Colorado Matters" for the Weekend Arts Roundup, a special sneak peek at the best of film, dance, music and more across the state.
"I'm constantly on the lookout for interesting events and try to select a good mix that will have something for everyone," says Chloe. "With so much going on culture-wise in Colorado, it can be helpful to have someone in the know break it down and offer up interesting suggestions that you may not have thought of."
If you miss the Thursday segment on "Colorado Matters," you can still get an update from Chloe on CPR's music services when she chats with Richard Ray and Keefer Fulgham on Friday mornings.
Visit www.cpr.org every Thursday to read the latest Weekend Arts Roundup.

| | |
| --- | --- |
| | 'CPR ON SANTA FE' EVENT SERIES CONTINUES WITH A GLIMPSE INTO A MUSICIAN'S LIFE |
CPR Classical takes center stage on Jan. 16 at Artwork Network during "CPR on Santa Fe," a new series of intimate, live events with your favorite hosts and performers.
At the second event in the series, "A Musician's Life," three outstanding classical artists will share their life stories, insights and talents in a program hosted by Monika Vischer and David Rutherford. Don't miss this engaging performance and conversation with internationally acclaimed conductor Jeffrey Kahane, Colorado Symphony Principal Flute Brook Ferguson and award-winning piano prodigy Jan Lisiecki in the historic Santa Fe arts district.
$10 tickets will be available to CPR members on Dec. 18 and to the general public on Dec. 20. Space is limited. Visit www.cpr.org for more information.
See a slideshow from the inaugural "CPR on Santa Fe" event held in October, "OpenAir's Songwriter Showcase."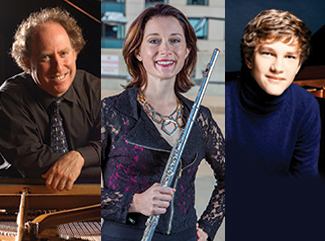 Photos (L–­R): Jeffrey Kahane, photo credit: Colorado Symphony; Brook Ferguson, photo credit: Jim Mimna; and Jan Lisiecki, photo credit: Mathias Bothor.