WEDNESDAY, NOVEMBER 6, 2013
| | |
| --- | --- |
| | CPR'S NEWSROOM EXPANDS, ADDING NEW ARTS REPORTER AND DIGITAL EDITOR |
The newsroom continues to grow as CPR expands coverage both on-air and online. Thanks to a three-year $900,000 grant from the Bonfils-Stanton Foundation, CPR News will broaden its reach as a comprehensive multimedia service, providing in-depth stories, editorial reviews, blog posts, video, social media feeds and more. Fueling this upgrade is an influx of expertise from new staffers, including Arts Reporter Ange-Aimée Woods and Digital Editor Jay Keller.
"Ange-Aimée brings a decade of experience as an arts reporter at CBC/Radio-Canada in Montréal to her new role," says Chloe Veltman, editor of CPR's arts bureau. "With her infectious energy, deep understanding of the cultural landscape and go-getter attitude, she'll be a huge asset to the newsroom."
Ange-Aimée's stories will have both a broadcast and digital presence, with the overall digital news experience being led by Jay Keller in his role as editor.
"Jay has an extensive background at top-level digital newsrooms, including The Washington Post and U.S. News & World Report," says Vice President of News Kelley Griffin. "I'm thrilled to have someone who so thoroughly understands the medium leading CPR News into this crucial territory."
CPR's news expansion will continue throughout the remainder of the year, with an additional arts reporter joining in the coming months.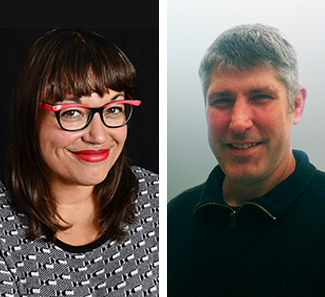 Photos: Ange-Aimée Woods and Jay Keller.
| | |
| --- | --- |
| | HOLIDAY PROGRAMMING: COLORADO SYMPHONY LIVE BROADCAST OF HANDEL'S 'MESSIAH' |
Make room on your holiday calendar for special programming from CPR Classical throughout the season, including a live broadcast of Handel's "Messiah" on Dec. 13 at 7:30 p.m. It's the second in a series of six live broadcasts from Boettcher Concert Hall presented by CPR Classical in partnership with the Colorado Symphony. The performance will be conducted by Douglas Boyd and feature the Colorado Symphony Chorus.
CPR's David Rutherford will host the broadcast. Find more information about CPR's season of live broadcasts.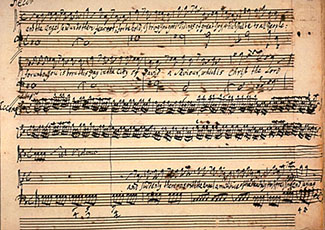 Photo: George Frideric Handel's "Messiah" manuscript, 1741.
| | |
| --- | --- |
| | WARM UP WITH NEW HOODIES FROM THE OPEN AIR STORE |
Show your support for local music and stay warm this winter with your own OpenAir sweatshirt, now available at the online store. Choose among several options to match any style, including both men's and women's hoodies and zip-ups.
While you're getting yourself outfitted, be sure to visit OpenAirCPR.org to explore what's happening on the Colorado music scene.