TUESDAY, OCTOBER 8, 2013
| | |
| --- | --- |
| | OPEN AIR CELEBRATES 2ND BIRTHDAY IN THE CPR PERFORMANCE STUDIO |
This Halloween marks the second anniversary of OpenAir's debut on the Colorado music scene. To celebrate, the Rhode Island band Deer Tick will stop by the Colorado Public Radio Performance Studio for a birthday concert.
"For the last two years, OpenAir has welcomed hundreds of artists into the CPR Performance Studio, giving our audience a really unique and exclusive listening experience," says OpenAir Program Director Mike Flanagan. "It's fitting that we celebrate another milestone in this incredible space with the alternative originality of the country-folk-blues stew that is offered up by Deer Tick."
Listen to the concert during the afternoon of Oct. 31. Be sure to follow OpenAir on Facebook and Twitter for more details about the birthday celebration, including your chance to visit the CPR Performance Studio and watch Deer Tick perform live.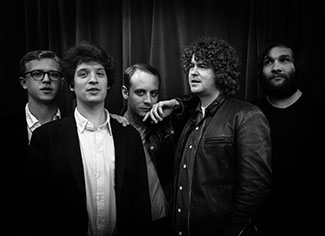 Photo: Deer Tick members Chris Ryan, Ian O'Neil, John McCauley, Robbie Crowell and Dennis Ryan. Photo credit: Partisan Records.
| | |
| --- | --- |
| | 'COLORADO MATTERS' EXPANDS LOCAL COVERAGE WITH AN HOUR OF PROGRAMMING |
Coming up this fall, explore more stories about topics and issues impacting Colorado during the new, hour-long version of CPR's daily interview program, "Colorado Matters."
"Colorado is such a richly textured state, and with a full hour to dedicate to in-depth conversations and regular features, we're better able to touch on all aspects of life in Colorado—from legislative and political discussions, to news in business, sports, education, health and the arts," says "Colorado Matters" Senior Producer Elaine Grant.
With extended programming, listeners can also expect to hear more variety when it comes to "Colorado Matters" segments, including a regular weekend preview focusing on arts and culture that will be fueled by CPR's new arts bureau.
"Behind the scenes, production for 'Colorado Matters' is also changing," says host Ryan Warner. "The longer format will give us added flexibility to focus on different story angles, and we can keep our fingers on the pulse of the Colorado community with more live interviews."
Stay connected to "Colorado Matters" on Twitter and contribute to the weekly listener comments segment, "Loud & Clear," by tweeting your comments and feedback to @ColoradoMatters.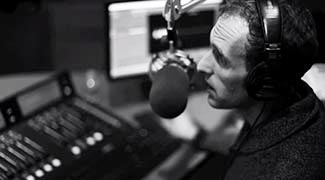 Photo: "Colorado Matters" host Ryan Warner.
| | |
| --- | --- |
| | INSTRUMENT DRIVE DONATIONS CREATE NEW OPPORTUNITIES AT THE SANGRE DE CRISTO ARTS CENTER |
Last month, CPR awarded 22 donated instruments from the 2013 Instrument Drive to the Sangre de Cristo Arts Center in Pueblo. The organization is using the donation to create a brand new orchestra program to benefit student musicians in the area.
Throughout the summer, CPR has worked closely with our partners at the Colorado Institute of Musical Instrument Technology and The Mr. Holland's Opus Foundation to refurbish donated instruments and match them with 24 other schools and music programs in need. Communities throughout the Front Range and along the Western Slope are receiving instruments this year, including schools in Aurora, Denver, Littleton, Walden and Cortez.
To date, CPR's Instrument Drive has awarded more than 1,700 instruments to help enrich music education across the state.