THURSDAY, AUGUST 8, 2013
| | |
| --- | --- |
| | 'SUMMERFEST' FINALE BROADCASTS LIVE FROM THE ASPEN MUSIC FESTIVAL |
CPR concludes the "SummerFest" Concert Series on Aug. 18 at 4 p.m. with a final live broadcast from the Aspen Music Festival. Music Director Robert Spano will conduct the music of Giuseppe Verdi and Richard Wagner with performances by soprano Heidi Melton and bass-baritone Eric Owens.
With 10 broadcasts over the last three months, CPR Classical's annual "SummerFest" series featured the state's leading cultural organizations, including Central City Opera, Bravo! Vail and the Colorado Music Festival.
Find more information about the "SummerFest" Concert Series at www.cpr.org.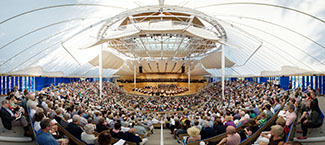 Photo: Inside the Benedict Music Tent at the Aspen Music Festival. Photo credit: Alex Irvin.

| | |
| --- | --- |
| | CIVIL RIGHTS: 50 YEARS AFTER THE MARCH ON WASHINGTON |
This month is the 50th anniversary of the March on Washington and Martin Luther King Jr.'s "I Have a Dream" speech. Help CPR News explore where civil rights are today through the Public Insight Network (PIN) and listen the week of Aug. 26 as Coloradans reflect.
Join PIN to contribute to other stories from CPR News. Your work and life experiences add depth to our coverage and diverse perspectives on issues and topics in Colorado and beyond.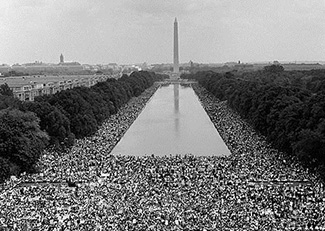 | | |
| --- | --- |
| | OPEN AIR HOSTS ARK LIFE AND SHADY ELDERS AT RAISE THE ROOF |
Aug. 15, join the hosts of OpenAir at our last outdoor concert of the summer as local bands Ark Life and Shady Elders take the stage at the Denver Film Society's Raise the Roof neighborhood block party. This free event includes live music, comedy and local food and beverage samplings from 6-10 p.m. at the Sie Film Center, 2510 E. Colfax in Denver.
Stop by the OpenAir tent next to the main stage for contests and giveaways. Find event details at www.openaircpr.org.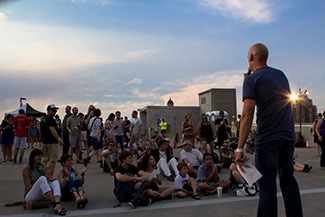 Photo credit: Denver Film Society.