WEDNESDAY, MAY 7, 2014
| | |
| --- | --- |
| | CPR NEWS HONORED WITH 14 NATIONAL AND REGIONAL AWARDS |
This spring, CPR News was honored with 14 awards from five different organizations: the Edward R. Murrow Awards, the National Headliner Awards, the Colorado Broadcasters Association, the National Education Writers Association and The Associated Press Television and Radio Association.
Recently honored stories include:
"Flood leaves many Colo. immigrants homeless and paperless" by Lesley McClurg
"Remembering John Denver, the singer who embodied Colorado" by Ryan Warner and David Hill
"DPS kids get away with death threats, fights and more, teachers say" by Jenny Brundin
"The sheer volume of stories recognized is indicative of the strength and growth of CPR's news team, which continues to expand year over year," says Kelley Griffin, CPR's vice president of news. "It also demonstrates the quality and range of stories we tell to inform and enlighten the Colorado community—whether that's hard hitting news about catastrophic flooding or the more reflective stories that impact Coloradans every day."
Listen to these stories and see the complete list of awards at www.cpr.org.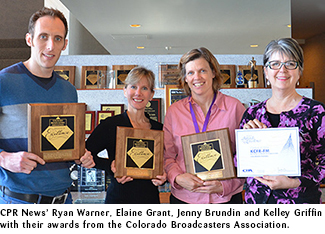 | | |
| --- | --- |
| | CPR CLASSICAL LIVE BROADCAST: 'PORGY AND BESS SUITE' |
On May 16, CPR Classical will broadcast live from Boettcher Concert Hall as the Colorado Symphony's 2013–14 season comes to a close with selections from George and Ira Gershwin's folk opera, "Porgy and Bess."
Join CPR Classical host David Rutherford at 7:30 p.m. to hear the performance live. The suite, led by Colorado Symphony Music Director Andrew Litton, features Concertmaster Yumi Hwang-Williams and Principal Cello Silver Ainomäe. Soprano Janice Chandler Eteme and baritone Gordon Hawkins—along with other world-class vocalists—perform signature songs, including "Summertime" and "It Ain't Necessarily So."
As spring turns into summer, you can also look forward to CPR Classical's 2014 Saturday "SummerFest" concert series. Enjoy interviews and in-studio performances by many of the internationally acclaimed musicians who'll be coming through Colorado for the summer festival season. CPR Classical will present an expansive lineup of six live broadcasts from classical music festivals around the state, including the Aspen Music Festival and Bravo! Vail, among others. The series begins June 28 at 8 p.m. with the "Marriage of Figaro," broadcast live from Central City Opera.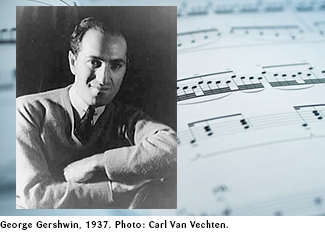 | | |
| --- | --- |
| | DIGITAL ROUNDUP: WHAT'S BUZZING ONLINE |
Stay connected to the latest news, information and music you hear on Colorado Public Radio at www.cpr.org. Explore top stories, performance videos, event calendars, music downloads and more.
Here are a few recent stories you may have missed:
Lesley McClurg walks you through the difference between a drilling rig, a fracking operation, a producing well and more as part of the CPR News series, "Fracking and Water: The Ripple Effect."
CPR Classical host David Rutherford ponders the accessibility of choral music versus instrumental music.
In honor of April's Record Store Day, OpenAir gleans tips from local audiophiles Michael Fremer and Joe Harley about the best ways to clean and maintain your vinyl record collection.