TUESDAY, APRIL 8, 2014
| | |
| --- | --- |
| | SHARING STORIES: CPR NEWS AND 'HERE & NOW' |
CPR News' continuing collaboration with the daily public radio news magazine "Here & Now" brings more Colorado stories to people beyond the state's borders.
"As part of the 'Here & Now' Contributors Network, we offer much of our in-depth, Colorado news for possible inclusion in this national, NPR-affiliated program," explains CPR reporter Megan Verlee. "CPR's editors update the senior producer of 'Here & Now' weekly on stories our reporters are working on that might have national appeal. Behind the scenes, there's usually a little bit of editing required to get the piece ready for the show—mostly making sure that references to places or politicians make sense to a national audience."
"Here & Now" has featured several stories by CPR reporters in the past few weeks:
• "Soda can solar furnace helps cut heating bills" by Jenny Brundin
• "Metro Denver sees tightest rental market in a decade" by Ben Markus
• "In Colorado, a collaboration of music and sports" by Corey H. Jones
"It's great to be part of this effort to share all the good reporting at public radio stations with a national show," says CPR's Vice President of News Kelley Griffin. "Listeners in Colorado and around the country get the benefit of more stories coming from states where so much is happening to define the future."
Find more CPR News stories that are raising awareness of Colorado's place in the national conversation at www.cprnews.org.
"Here & Now" is produced by NPR News, WBUR Boston and a consortium of 12 public radio stations.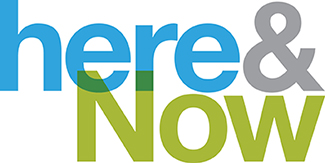 | | |
| --- | --- |
| | APRIL 19: GROOVE ON RECORD STORE DAY WITH OPEN AIR |
Join OpenAir for Record Store Day, an annual, international celebration of vinyl and independent record store culture.
Crowds line up early at select locations to get exclusive releases, and this year, OpenAir will share in some of the festivities from 1–3 p.m. at Denver's Twist & Shout, one of several participating stores in Colorado.
"Record Store Day gives listeners a chance to connect with other music lovers and take home rare recordings that enhance the scope and value of personal collections," says Program Director and host Mike Flanagan. "Because vinyl that's produced today is of such clarity, the turntable experience is profound, and this is a great occasion to celebrate that."
As Record Store Day approaches, listen to OpenAir to preview exclusive releases and tune in on April 19 as hosts dedicate the entire day to music recorded on fantastic plastic.
Follow OpenAir on Facebook for all the latest Record Store Day information, including a chance to win a USB turntable, courtesy of ListenUp.