TUESDAY, FEBRUARY 3, 2015


LEGISLATIVE SESSION OPENS, CPR NEWS DIGS IN
Even before the 2015 Colorado legislative session began on Jan. 7, CPR News was covering the state legislature to help listeners and readers stay informed.
CPR reporters are delving into critical issues like child poverty, race relations and education. Read recent coverage of top stories, including TABOR refunds, health exchange funding and the gender salary gap.
Stay tuned to CPR News for continuing coverage of the Colorado Legislature throughout the four-month session and beyond.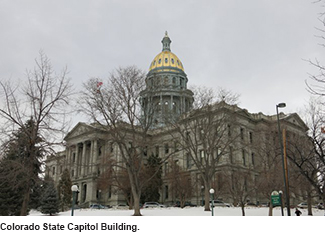 LISTEN TO OPEN AIR ON FM
At 6 a.m. on Oct. 31, 2011, OpenAir played Paper Bird's "Colorado," and Colorado Public Radio introduced a new destination for music discovery with a Colorado focus.
At 6 a.m. on Jan. 27, 2015, OpenAir began broadcasting at 102.3 FM. The station launched on FM with a special station identification jingle by Ian Cooke, followed by the song "Open Air" from the Seattle band, Lemolo.
"Since our FM rebirth, we've been thrilled to see listeners in Denver and Boulder hitting Facebook and Twitter with rave reviews for the improved quality and accessibility," says OpenAir Program Director Mike Flanagan.
Read what Mike had to say about OpenAir on FM and learn a bit about OpenAir's history and what's ahead on 102.3 FM.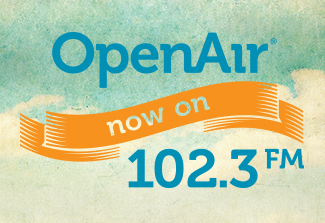 CPR GIVES YOUNG AMERITOWNE RADIO STATION A MAKEOVER
Colorado Public Radio partners with several organizations to support education in our community. One of them is Young Americans Center for Financial Education and its flagship program, Young AmeriTowne.
Each weekday, dozens of fourth- and fifth-graders come to the mini educational city of Young AmeriTowne in Denver to engage in hands-on learning about business, economics and free enterprise. Students interview to work at one of the town's 17 businesses for the day. At the CPR-sponsored town radio station—a favorite among the kids—students learn how radio is produced and share their interest in music.

Recently, CPR gave the Young AmeriTowne radio station a makeover to create a more engaging space for students. See before and after photos at cpr.org.