WEDNESDAY, JANUARY 7, 2015
OPEN AIR TO MOVE TO
102.3 FM IN DENVER/BOULDER STARTING JAN. 27
OpenAir is moving across the radio dial, set to land on 102.3 FM in Denver/Boulder beginning Jan. 27. The new FM signal will significantly improve Colorado Public Radio's new-music service in Denver and Boulder.
"
This is the natural next step for OpenAir's evolution," said Colorado Public Radio President
Max Wycisk
.
"
It meets an expressed listener need to strengthen the quality of the service while also making it more accessible across the Front Range."
While the signal is new, OpenAir's programming will remain the same—focused on highlighting Colorado's music community, with hosts offering insight and commentary about local musicians, new albums and upcoming events.
Read more about OpenAir on FM, and be sure to follow the updates on Facebook and Twitter.

GET TO KNOW GREAT
WORKS IN NEW
'BEETHOVEN 9 @ 9' SERIES
Starting Jan. 10, get a weekly dose of Ludwig van Beethoven through CPR Classical's new Saturday morning series, "Beethoven 9 @ 9."
Throughout the year, the series will illuminate all nine Beethoven symphonies in order. View the schedule at cprclassical.org.

CPR Classical host Monika Vischer will team up with American composer and Beethoven biographer Jan Swafford—author of "Beethoven: Anguish and Triumph"—to tell the story of a bold revolutionary whose symphony cycle changed music forever.
Get to know and understand a cornerstone of classical music with "Beethoven 9 @ 9."
| | |
| --- | --- |
| | CPR NEWS EXPLORES CHILD POVERTY |
Between 2000 and 2013, the poor population outside Denver and Aurora more than doubled. The CPR News team is exploring the reasons behind Colorado's child poverty rate, its impact on our community and solutions to the problem, in the ongoing series "Growing up poor: Childhood poverty in Colorado."
Reporters from all corners of the newsroom are collaborating to cover the issue of child poverty from various angles, including:
Listen, read and learn about child poverty in our state.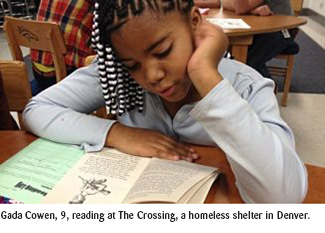 | | |
| --- | --- |
| | MEET OPEN AIR HOST AARON JOHNSON |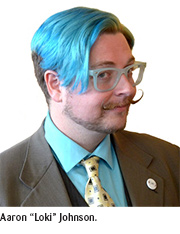 Music fans may know him as "Ukulele Loki," leader of the Gadabout Orchestra, but after joining CPR in December 2014, Aaron Johnson is putting his eclectic skills to work as an OpenAir host and production and fundraising coordinator.

"Aaron is a true veteran of the local music scene," says OpenAir Program Director Mike Flanagan. "He'll help listeners tap into music discovery, while also providing context about Colorado's thriving new-music community."

Before joining CPR, Aaron co-founded the University of Colorado Boulder's station, Radio 1190, and worked there for more than a decade.

Read more about Aaron's diverse music and entertainment experience and tune in to OpenAir on weekend mornings to hear his local music insights.