WEDNESDAY, SEPTEMBER 3, 2014
| | |
| --- | --- |
| | CPT12 SHOWCASES OPEN AIR SESSIONS IN THE CPR PERFORMANCE STUDIO |
OpenAir will soon share a weekly glimpse behind the scenes of the Colorado Public Radio Performance Studio as part of a new 13-episode TV series called "OpenAir Live & Local," developed in partnership with Colorado Public Television (CPT12).
As the series unfolds, be sure to follow OpenAir on
Facebook
and
Twitter
for updates, and subscribe to the
OpenAir
and
CPT12
YouTube channels to catch up on the series after each weekly episode airs on TV.
Visit
openaircpr.org
for access to interviews, photos and more full-length CPR Performance Studio sessions by local, national and international bands.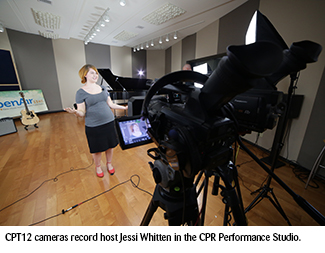 | | |
| --- | --- |
| | 'KIDS MUSIC WEEK' ON CPR CLASSICAL |
It's no secret that developing an appreciation for music early in life can have a lasting impact. Delve into the role music plays in young people's lives during CPR Classical's "Kids Music Week," Sept. 8–13.
Visit
cprclassical.org
for more details on "Kids Music Week," including blog updates from classical hosts about their own childhood memories of music.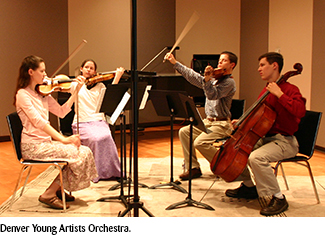 | | |
| --- | --- |
| | DON'T MISS 'FOR THE LOVE OF BOULDER' ARTS INTERVIEW |
If you feel an affinity for the place you live, it turns out that culture might have something to do with it. Arts Editor Chloe Veltman interviewed author Peter Kageyama about this idea during a recent town hall talk in Boulder, which was hosted by the city's Office of Arts and Cultural Services.
During the interview, Peter shared thoughts from his book, "
For the Love of Cities
," which examines factors that make a city emotionally engaging, like access to the arts, green building, locally grown food and more. His visit to the city marked the launch of Boulder's
Community Cultural Plan
.
Listen to the full interview during "The Colorado Art Report" on Sept. 5 at 10:30 a.m. and 7:30 p.m. You can also stream Chloe's conversation with Peter at cprnews.org after Sept. 5.
"The Colorado Art Report" provides in-depth arts coverage and explores topics that raise critical discourse about culture in Colorado.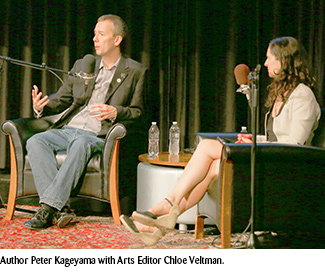 | | |
| --- | --- |
| | MEET CPR'S DIGITAL NEWS PRODUCER |
News moves fast in today's digital world, so the role of a digital news producer revolves around timing. It's something Nathaniel Minor knows well, having come to CPR this year from Minnesota Public Radio's award-winning web team. During his time at MPR, Nathaniel brought daily news to life online and built digital maps and databases to enhance the depth of stories.
"I chose to work in public radio because of its strong commitment toward public service journalism," says Nathaniel. "I've found a great niche working on the digital side, which offers exciting opportunities with the benefit of public radio's existing reach and reputation."
Visit www.cpr.org to learn more about Nathaniel and read his recent stories. You can also find out about other digital career opportunities currently available at CPR.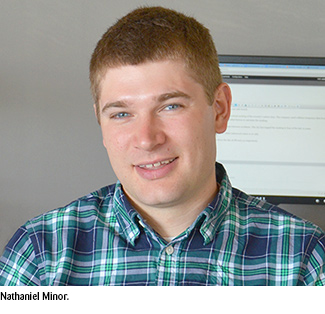 back to top ^