WEDNESDAY, AUGUST 6, 2014
| | |
| --- | --- |
| | BUILDING MOMENTUM: RENOVATED NEWSROOM PAVES THE WAY FOR MORE COLORADO COVERAGE |
Colorado Public Radio recently completed major renovations to its Centennial headquarters, including an expanded newsroom that brings together reporters, hosts and editors in a cohesive, open-concept space.
The
updated work area
is designed to facilitate collaboration and make room for future growth—enabling CPR to provide even more in-depth news to inform and enlighten the Colorado community. CPR's continued expansion is made possible thanks to the support of listeners, businesses and foundations that provide more than 90 percent of CPR's funding.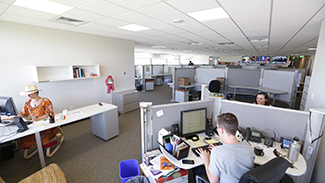 | | |
| --- | --- |
| | 'SUMMERFEST' FINALE, LIVE FROM ASPEN |
CPR Classical's "SummerFest" concert series wraps up on Aug. 17 at 4 p.m. with a live broadcast from the Aspen Music Festival. Music Director Robert Spano will conduct the performance, featuring the music of Beethoven, Arvo Pärt and Mussorgsky.
Follow CPR Classical on Facebook and Twitter to be the first to watch the 2014 "SummerFest" recap video, which will be available later this month.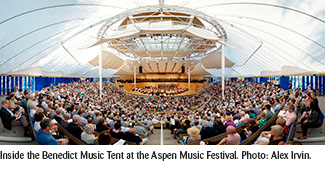 | | |
| --- | --- |
| | MEET HEALTH REPORTER JOHN DALEY |
Award-winning journalist John Daley recently joined CPR News as heath reporter. John hails from Salt Lake City, Utah, where he gained more than a decade of experience as a beat and investigative reporter covering stories for print, web, television and radio.
While John is a relative newcomer to public radio, he's no stranger to CPR. John has been a freelance contributor for the past year, and will now exclusively cover health issues.
"Health is an issue that truly impacts everyone, so it's more important than ever to provide thorough coverage that's understandable and accessible," says John. "I look forward to exploring all the important health issues at play here in Colorado and uncovering stories that add to both the local and national health dialogue."
Read recent stories published by John and learn more about his awards, education and career at www.cpr.org.