WEDNESDAY, JULY 9, 2014
| | |
| --- | --- |
| | JULY 24–27: MORE THAN 400 BANDS, RIGHT IN YOUR OWN BACKYARD |
For the third year in a row, OpenAir is partnering with The Denver Post Underground Music Showcase (UMS), one of Colorado's biggest music festivals, featuring more than 400 local and national bands.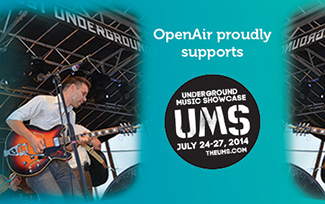 | | |
| --- | --- |
| | 'SUMMERFEST' CONTINUES WITH EVENTS BOTH GRAND AND SMALL |
Now through Aug. 17, CPR Classical is bringing you live broadcasts, artist interviews and in-studio performances from Colorado's top classical music festivals as part of the 2014 "SummerFest" concert series.
"There's so much great music in Colorado every summer, and the diverse "SummerFest" schedule has attractive options for every curious ear. If you can't see these performances in person, we're glad to share the music with you."
View the complete "SummerFest" schedule at cprclassical.org.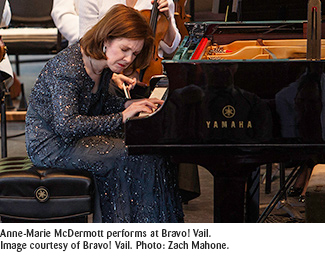 | | |
| --- | --- |
| | MEET THE NEWEST 'COLORADO MATTERS' PRODUCER |
Accomplished journalist Michael de Yoanna recently joined CPR as a producer for "Colorado Matters." He brings a versatile background to CPR, with experience working for local and national publications in print, radio and television.
Michael knows Colorado well, reporting stories for KMGH-TV 7News Denver, 5280 Magazine and the Colorado Springs Independent. He also brings national perspective, having contributed work to The New York Times and CBS programs "60 Minutes" and "48 Hours Mystery."
"I enjoy hearing from a wide variety of different points of view and telling the stories of people whose lives are directly affected by a pressing issue of the day," says Michael.
As part of the award-winning "Colorado Matters" team, Michael will research and examine issues, present the human side of policy debates, and explore a range of topics from politics and environment to arts and culture.