THURSDAY, JUNE 5, 2014
| | |
| --- | --- |
| | 'SUMMERFEST' RETURNS TO CPR CLASSICAL WITH EXPANSIVE LINEUP OF BROADCASTS |
June 28–Aug.17, CPR Classical brings you the 2014 "SummerFest" concert series featuring interviews, in-studio performances and broadcasts from Colorado's top classical music festivals.
The series continues through Aug. 17 with more than a dozen broadcasts, including these live performances:
July 12—Bravo! Vail | Philadelphia Orchestra | Brahms/Rachmaninoff | Conductor: Yannick Nézet-Seguin | Piano: Hélène Grimaud
July 19—Bravo! Vail | New York Philharmonic | Beethoven | Conductor: Alan Gilbert | Piano: Yefim Bronfman
July 22—Bravo! Vail | Chamber Music | Bartók/Reich | Piano: Anne-Marie McDermott | Piano: Gilles Vonsattel | Third Coast Percussion
Aug 17—Aspen Music Festival | Aspen Festival Orchestra | Arvo Pärt/Mussorgsky/Beethoven | Conductor: Robert Spano | Chorus Director: Duain Wolf
View the most up-to-date "SummerFest" schedule at www.cprclassical.org.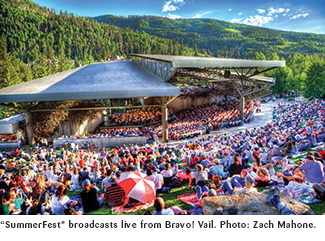 | | |
| --- | --- |
| | CONNECT TO LOCAL CULTURE WITH 'THE COLORADO ART REPORT' |
For in-depth coverage of the arts, tune in to CPR's weekly show, "The Colorado Art Report," with host Chloe Veltman. The program includes interviews with artists and cultural leaders, arts news and features from around the state, and curated segments exploring Colorado's cultural landscape in fresh ways.
"I personally see Andy as a photographer, almost more than a painter, because the basis for his imagery is all photographic. He always had the camera with him. He shot anything that moved anywhere."
Catch "The Colorado Art Report" Fridays at 10:30 a.m. and 7:30 p.m. on CPR News, or anytime at www.cprnews.org.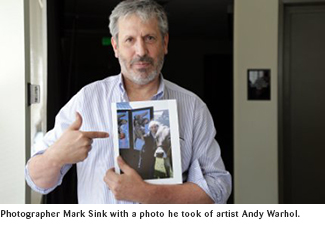 | | |
| --- | --- |
| | WIN A TRIP TO AUSTRALIA DURING THE JUNE PLEDGE DRIVE |
CPR is offering a trip to Australia during the June Pledge Drive, which runs June 11–19. One lucky winner will enjoy a seven-night trip for two to the southeastern tip of the continent with lodging in Melbourne and Adelaide, plus a stay at a four-star resort on Kangaroo Island. Courtesy of Denver-based Discover Downunder, this vacation is valued at $8,000 and offers the opportunity to explore cosmopolitan cities as well as natural wonders.